Venerdì 30 aprile uscirà su tutte le piattaforme digitali il nuovo album "Rock'n'Roll In The Country" dei bolognesi Gigowatt, accompagnato dall'estroso videoclip del secondo singolo estratto "End of The World". L'album, un condensato di country music, blues e rock'n'roll, è composto da 11 brani originali e uscirà anche in edizione limitata in formato fisico CD e Vinile bianco 140 gr. prenotabile solo attraverso la campagna crowdfunding sulla piattaforma produzionidalbasso.com.
«"Ci vuole una reazione nucleare, per generare 1,21 gigowatt di energia!" dice il Dott. Emmet Brown nell'iconico film 'Ritorno al Futuro' del 1985. O forse potrebbero bastare tre musicisti, una batteria, un basso e una chitarra con i cuori che battono in direzione Texas.» – L'Isola che non c'era
 «Una band nata sotto le due torri: una provenienza da un territorio che potrebbe essere quello più americano d'Italia, con la via Emilia che è la nostra Route 66 e il Po che è il nostro Mississippi. I Gigowatt sono pronti per conquistare il cowboy che alberga in ognuno di noi. Yippee Ki-Yay!» – Corriere della Sera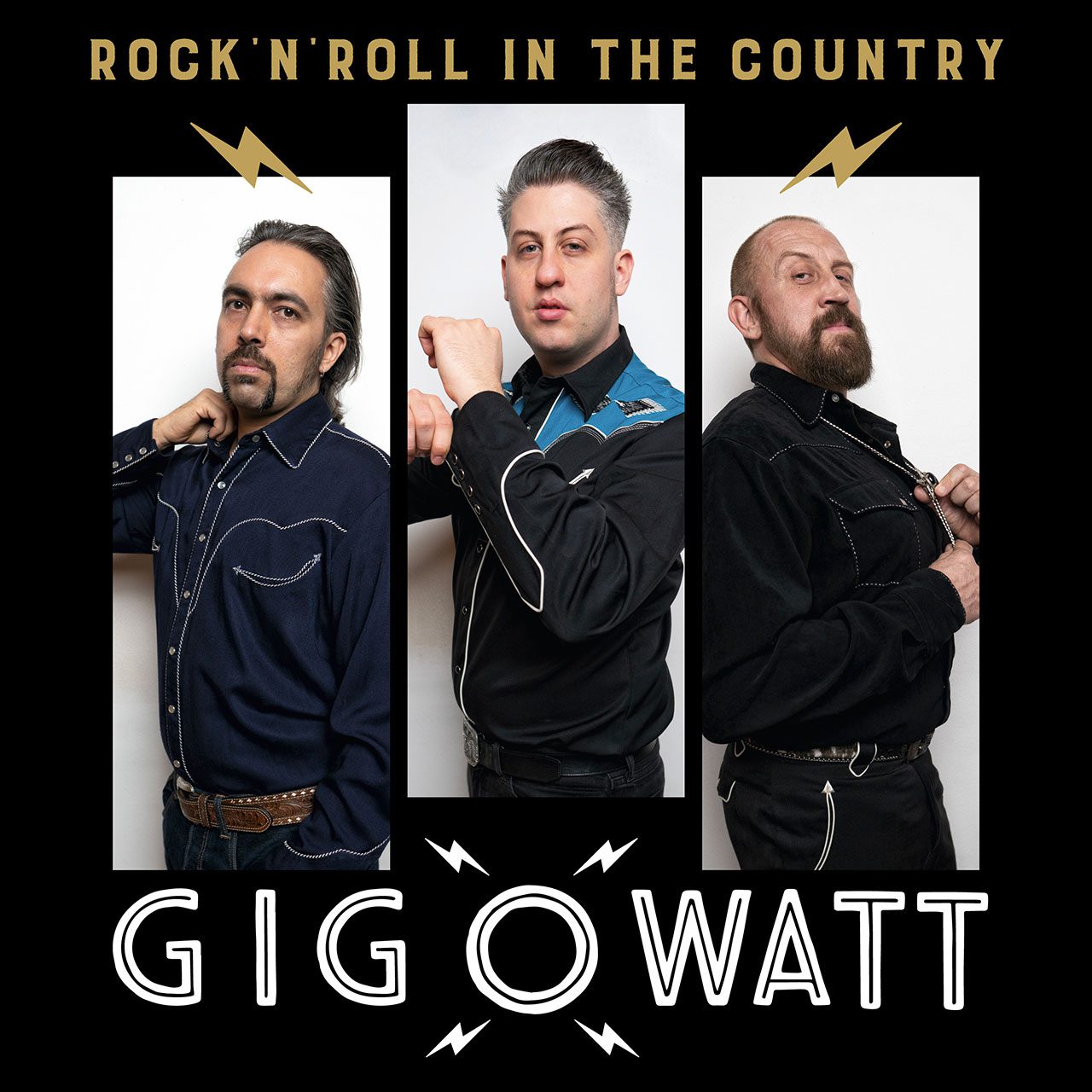 Il brano "End of The World" parla di un'ipotetica fine del mondo. Un asteroide è in arrivo e il protagonista, noncurante del prossimo futuro, continuerà a ballare con la sua donna sotto la luce che scaturirà dall'esplosione. Il videoclip è stato ripreso all'interno di fabbrica abbandonata, fortemente ritmato nei cambi di scena e di trucco. Per enfatizzare la fotografia e creare una sensazione cinematografica, il videoclip è stato girato in formato 2:35:1.
Si presentano così i Gigowatt, trio animato da una grande passione per la Country Music, Blues e Rock'n'Roll.
Ascolta "Rock'n'Roll In The Country" su Spotify
---
Ufficio Stampa A-Z Press
Lorenz Zadro
lorenz@a-zpress.com
---